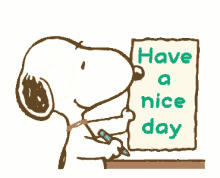 Good morning Penguins 🙂 I hope that you're all having a good week.
Here are you activities for today:
Daily Activity: Zumos
Daily Activity: Sumdog – Weekly times table challenge
Daily Activity: Reading
Daily Activity: Sumdog (spelling and grammar)
https://www.duolingo.com/learn – start practising some Spanish
Maths
Here are yesterday's answers:
Lesson 3 – Pictograms
https://whiterosemaths.com/homelearning/year-3/
English – The Invention of Hugo Cabret
Listen to Part 2 Chapter 9 – The Ghost in the station. Then answer the comprehension questions below.
Comprehension Questions
1. Why do the vendors believe there is a ghost in the station?
2. What led to Hugo getting caught?
3. Why did Hugo return to the train station?
4. Why doesn't Hugo just explain to the Station Inspector what has been going on?
5.  Would Hugo have been caught if his hand weren't injured?
6. What might Georges think or do when Hugo never returns with the automaton? ​
History – The Iron Age
Read the information below and complete the activities. Here is the link to the video when you get to slide 5 https://www.bbc.co.uk/bitesize/clips/zcfygk7